Are you a new student from Indonesia who will come to Sweden? This article is exactly for you! Here, you can read 8 fun things Indonesian student can do in Stockholm. Go take a look! ^_^
Promoting Indonesia
Indonesia embassy here has so many events such as Pasar Malam Indonesia dan Kampung Indonesia where many international visitors come. Usually, Indonesian students will participate by performing Indonesian dances and music. One performance that most of the Indonesian students can do is Saman Dance and Angklung performance. We, Indonesian students, usually practice 1 month before the real performance. When we performed it in front of many international people, we were so happy. At least, in some way, we promote Indonesia!

Photo hunting
Stockholm is a beautiful city that can take your breath away especially when its beauty is at the peak. You must already know that Stockholm combine its modernity with its historical heritage well. In the middle of that, Stockholm develops the city by building the concrete infrastructure with green infrastructure-forest, lake, and park-side by side. So, we can easily go hunting good photo here. Moreover, Stockholm government provides several strategic locations to get the best view of the city. Other than that, as Stockholm has 4 seasons: we can immortalize the beauty of Stockholm in 4 seasons that totally has its own beauty in every season.
Cycling around the city
Stockholm provides an intensive cycling and jogging track all around the city. We can go cycling and jogging with carefree attitude as the track is wide enough and safe from cars. The track is not only covered the city area but also forest area. Furthermore, there are many track trails with different length and scenery. For example, there is a trail covered 5 km journey with forest and lake scenery.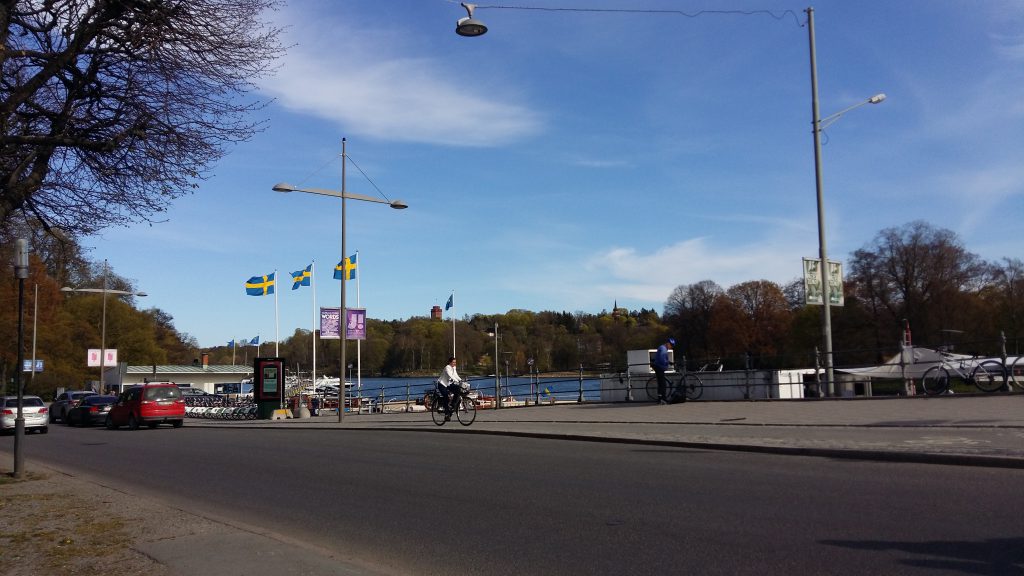 Mingle with international friend
Well, mingle with international is unavoidable since we, student, has a class with international students from all around the world. It was agitating at first, but also exciting as well. Interaction with them not only exciting but also open my mind and perspective, which is a lot! From them, I know that one of my Swedish friend listening to meditation music from India to calm himself and it's not polite to come too early to Swedish house.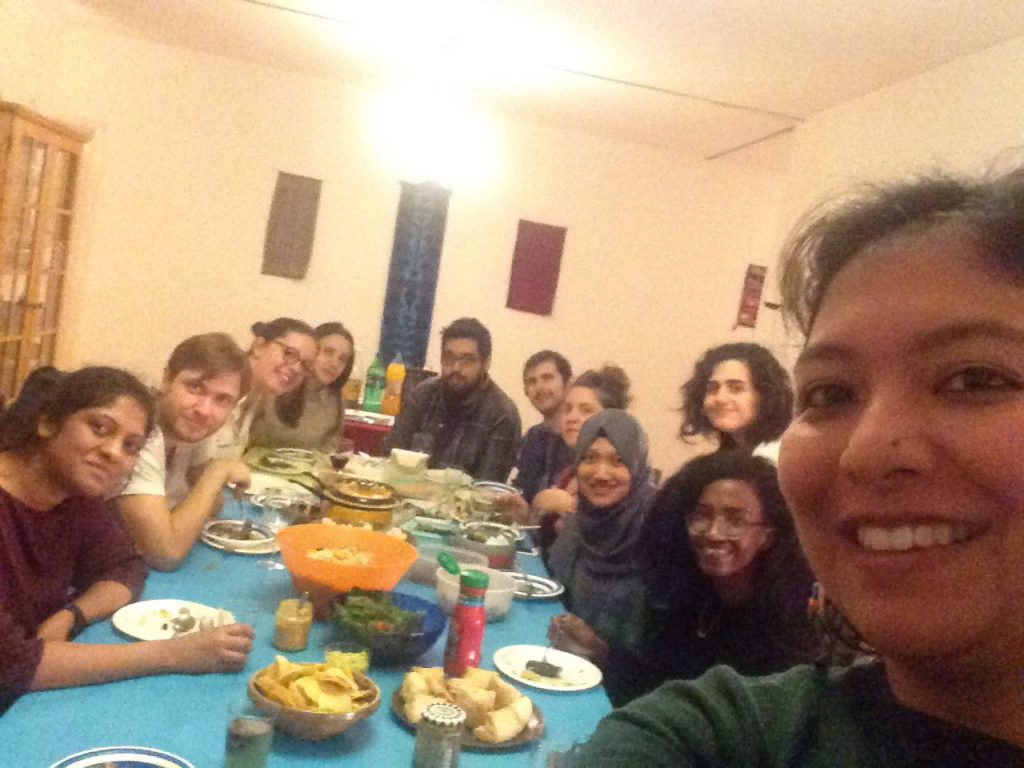 Enjoying various food
Stockholm has not only Swedish food but also food from all around the world: Chinese, Indonesia, Middle East, India, and Africa, you name it! I bet Stockholm has it. Since I am Indonesian, I have similar taste with other Asian food. So, my friends and I love to go to the Asian restaurant.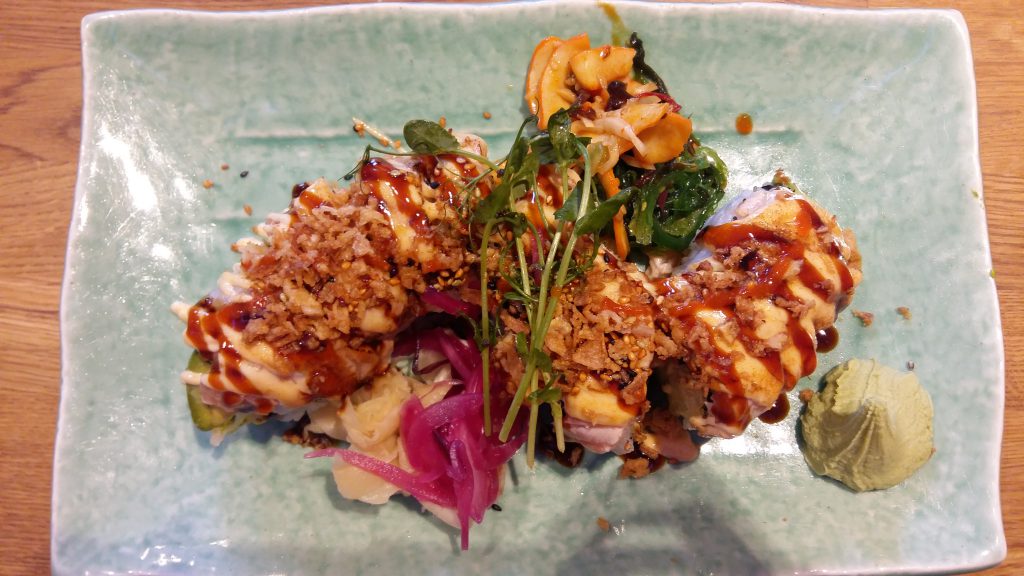 Cruise trip
Countries circled the Baltic Sea provide an intensive cruise service. So, we can go from Stockholm to Helsinki (Finland), St. Petersburg (Russia), Riga (Latvia) and Tallin (Estonia). Having a trip by cruise ship seems so unique compare to by airplane. Even only once in our life, we should try!! I did once when I went to Riga. My friends and I were on the ship from evening until tomorrow morning, we looked around Riga for 6 hours before we went back to the ship to go back to Stockholm.
Learning Swedish
One of the best ways to sharpen our brain is by learning a new language and learning Swedish just perfectly fit in! Why? Because Swedish pronunciation is cool and good to listen to. The way their voice sounds thick and come from the vocal cord with vibration. Another reason is we can study Swedish for free!! As long as we stay here more than 1 year, we can apply for Swedish for Immigrant course. But, after staying here for 1.5 years, I realize the hardest part is not learning Swedish, but it's about the commitment to keep on learning.
Enjoying Swedish literature and art
Not just rich with start-up companies and technology innovation, Sweden is also rich with its literature and art. While we are here, we can't miss that!! Some notable museums that represent the history and modern art in Stockholm are Vasa Museum, Moderna Museet, Swedish History Museum, and Nobel Museum. Some are free in particular day and time so we student will go there at that particular time. Besides art, we also can't miss some best literature of Swedes among others "The Hundred-Year-Old Man Who Climbed out the Window and Disappeared" and "A Man Called Ove". FYI, the latter movie will be adapted by Hollywood and Tom Hanks will be the main actor!!