One of the good things studying abroad is celebrating culture from all around the world. On 12 November, I had the opportunity to attend Diwali Day or Indian Day and of course, I didn't miss it!
So, what is Diwali Day actually? Why Indian celebrate it? I found out that Diwali is Festival of Light and is celebrated to honor Rama-chandra, the seventh avatar (incarnation of the god Vishnu). The festival, which coincides with the Hindu New Year, celebrates new beginnings and the triumph of good over evil and light over darkness.
I really want to know their culture and especially I really want to see Indian dance and sing just like in Bollywood movie I watched when I was young.
The event was held in Nymble, KTH Royal Institute of Technology from 5 to 9.30 pm. I arrived there with friends around 6 pm and I saw Indian sang Maha Ganapathim, a song that praises God. After that, they played a drama, read a poem about patriotism and missing the land of India.
The long-awaited performance finally came: the dance!!
They performed 4 dances which represent India and also Bollywood. Haha. One of the dances was so funny as they mixed many songs (medley) and the dancers demonstrated the lyrics with their body and enthusiastic facial expression. The rest were traditional songs and absolutely very engaging!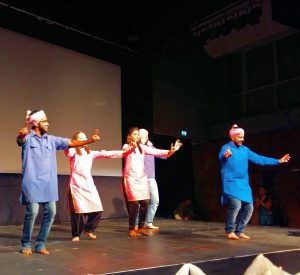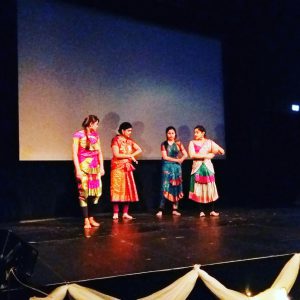 I wasn't expecting anything anymore after the dances finished. Shockingly, the performances continued with the fashion show of Indian traditional costumes! I never thought India has so many traditional costumes type. Furthermore, they are so vibrant and colorful!  What a refreshing view after only seeing monochrome clothes style of Swedes. Here some traditional clothes that I successfully took. The photo's quality is not good though, I am so sorry. But believe me, the beauty of their costumes is a real deal!!
I wasn't there until the event finished. But, before I was going home, I made sure that I didn't skip their music performance. I didn't understand the language at all, but I was sure the song is popular as the rest of Indians there were singing along and create a warm and great atmosphere ^_^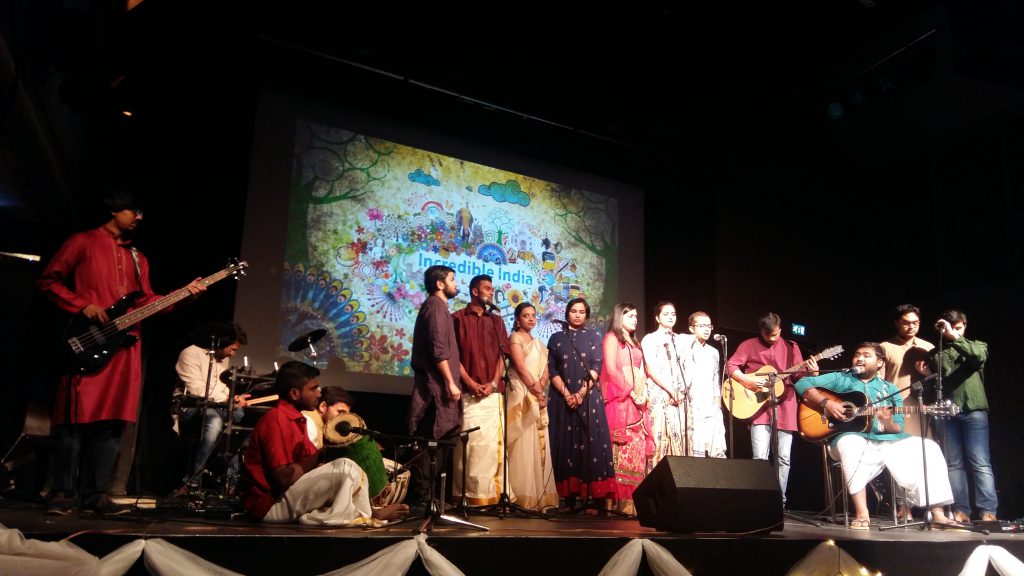 Oleh:
Titi Sari Nurul Rachmawati - Stockholm
Environmental Engineering and Sustainable Infrastructure 
Master Programme - KTH Royal Institute of Technology