For many students around the world, pursuing higher education abroad can seem like an unattainable dream due to the high costs associated with tuition fees and living expenses. However, for individuals like Kang Agis, a social activist from Indonesia and co-founder of the largest volunteering platform in the country, Indonesia Volunteering Hub www.idvolunteering.com, this dream has become a reality through studying in Sweden. Kang Agis's passion for social activism and his desire to further his education motivated him to explore options that would allow him to study abroad. Through research and perseverance, he discovered the opportunities available for international students in Sweden to study tuition-free. This is a story of his struggle, ambition, motivation, and the keys to his success in studying in Sweden.
Let's start by introducing yourself.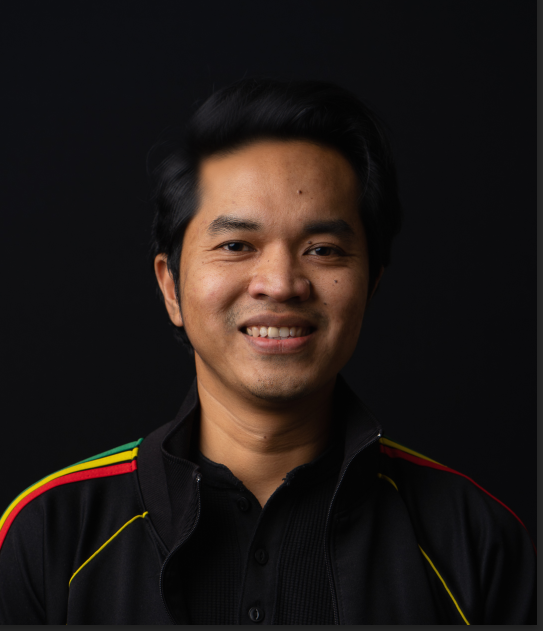 You can call me Kang Agis, and I am currently pursuing a Master's degree in Knowledge-Based Entrepreneurship at Göteborg Universitet. I am also a co-founder of the Indonesia Volunteering Hub, and during my studies, I have been actively involved in the Handels Student for Sustainability organization, where I serve as the Head of Events.
You are the co-founder and managing director of Indonesia Volunteering Hub www.idvolunteering.com, how, when and why did you set this up?
It has been an incredible adventure that started back in 2008 when I first became an Indonesian ICT Volunteer for the Ministry of Information, Technology, and Communication Republic of Indonesia. As an Indonesian ICT Volunteer, I was tasked using my skills in information technology to serve communities in need. It was an eye-opening experience that showed me the true power of volunteering and the impact it can have on people's lives. From then on, I knew that I wanted to do more to help others through volunteering.
That's when I joined forces with my friend to establish Indonesia Volunteering Hub, we saw the need for a platform that could connect volunteers with organizations in need of their services. We wanted to create a space where people could find volunteering opportunities that matched their interests and skills, and where organizations could easily connect with passionate volunteers. We started small, but our passion for volunteering and commitment to making a difference kept us going. Over time, our platform grew and became the biggest volunteering platform in Indonesia. We are now proud to say that we have connected countless volunteers with organizations in need, and that we have made a real difference in the lives of many people in Indonesia. Volunteering is a powerful tool for social change, and I am proud to have been a part of that change through Indonesia Volunteering Hub. It is my hope that our platform will continue to inspire and connect people who want to make a difference, and that we can create a brighter future for all through the power of volunteering.
Can you tell us why you decided to start the Indonesia Volunteering Hub and how it has impacted your experience as an international student in Sweden?
The Indonesia Volunteering Hub was started to promote volunteering and social engagement among Indonesian youth. We believe that volunteering is an essential part of personal growth and can have a positive impact on the community. As an international student in Sweden, I saw the need for more Indonesian students to get involved in volunteer work, both in Sweden and back home.
The Indonesia Volunteering Hub has given me the opportunity to connect with like-minded individuals and collaborate on meaningful projects. It has also helped me develop my leadership and communication skills, which have been valuable in my academic and personal life.
How volunteering activities support you to pursue higher education?
As someone who established the biggest volunteering platform in Indonesia, I can say with certainty that volunteering activities played a significant role in supporting me to pursue higher education. I have always been passionate about making a positive impact in my community, and volunteering allowed me to channel that passion into meaningful work. Through volunteering, I gained valuable skills in leadership, communication, and project management that proved to be instrumental in my academic pursuits.
When I decided to pursue higher education in a field related to social impact, my volunteering experiences gave me a unique perspective and understanding of the issues I was studying. I was able to apply the knowledge I gained from my academic studies to my work in the volunteering platform, and vice versa. Moreover, founding the volunteering platform required me to overcome many challenges, such as raising funds, recruiting volunteers, and establishing partnerships with non-profit organizations. These challenges taught me important lessons in perseverance, problem-solving, and resilience that proved invaluable when pursuing higher education.
By and large, volunteering activities not only allowed me to make a positive impact in my community but also provided me with valuable skills and experiences that supported my academic pursuits. I am grateful for the opportunity to set up the largest volunteering platform in Indonesia, and I hope that my story inspires others to get involved and make a difference in their communities.
Can you tell us more about your involvement with Handels Student for Sustainability, and how it has contributed to your experience as an international student?
Handels Student for Sustainability is a student-led organization that promotes sustainability initiatives and awareness within the business school community. As the Head of Events, I am responsible for planning and executing various events and initiatives, such as seminars, workshops, and sustainability challenges.
Being involved in Handels Student for Sustainability has allowed me to meet people with similar interests and values, learn about sustainable practices, and make a positive impact on the community. It has also provided me with valuable experience in event planning and project management, which I can apply in my future career.
Moving on to the topic of studying in Sweden as an international student, can you share with us some of the challenges you have faced, and how you overcame them?
One of the main challenges I faced was the language barrier. While most universities offer courses in English, it's essential to learn Swedish to communicate effectively with the locals and navigate daily life. I overcame this challenge by taking Swedish language classes, practicing with my Swedish friends, and immersing myself in the local culture.
Another challenge was the high cost of living in Sweden. As an international student, it's important to plan your finances carefully, apply for scholarships and grants, and look for part-time job opportunities. I also learned to be mindful of my spending habits and prioritize my expenses.
Lastly, adapting to the Swedish culture and lifestyle was a challenge. Swedes value work-life balance, and it can take some time to adjust to their way of life. However, I found that getting involved in student organizations, participating in cultural events, and exploring the outdoors helped me acclimate to the Swedish way of life.
How to apply to a university in Sweden?
All applications for bachelor and master student in Sweden will be on the central admission namely universityadmission.com. The first step is to create an account on the website. You will need to provide some basic information, such as your name, contact information, and citizenship status. Once you have created your account, you can start exploring the programs available and add them to your list of your favorites. The specific requirements may vary depending on the program you are applying to, but generally you will need to provide academic transcripts, a personal statement, and letters of recommendation. You may also need to take an English proficiency test, such as TOEFL or IELTS. Each university has its own selection criteria, but generally they will consider your academic qualifications, your personal statement, and any relevant work experience or extracurricular activities. Some programs may require an interview or additional application materials.
What advice would you give to students who are applying through universityadmissions.se?
My advice would be to start the application process early and carefully read the instructions of each program you are interested in. Make sure you have all the required documents and that they are translated into English if necessary. It's also a good idea to have someone else review your personal statement and other application materials to ensure they are clear and concise.
Can you share with us some of your favorite memories of studying in Sweden?
There are so many great memories, but some of my favorites include attending the Swedish Midsummer Festival, exploring the archipelago islands, and skiing in the winter. I also enjoyed meeting people from all over the world and forming lasting friendships.
Moreover, being involved in the Indonesia Volunteering Hub and Handels Student for Sustainability allowed me to contribute to meaningful projects and learn new skills
What advice would you give to international students who are considering applying to study in Sweden?
My advice would be to start the application process early and to do your research on the different programs and universities available. It's also important to have a good understanding of the Swedish education system and the culture before you arrive. I would also recommend learning some basic Swedish before you come, as this will help you to navigate your way around the country.
What tips would you give to international students for adapting to life in Sweden?
Sweden has a very different culture compared to other countries, so it's important to keep an open mind and be willing to adapt. One of the biggest differences is the concept of "lagom," which means not too much and not too little. This applies to everything from the way people dress to the way they socialize. It's also important to be aware of the long winters and to make an effort to get outside and enjoy the sunlight when it's available.
Editor : Ayu Puspawati