As a new student who will just begin to study abroad, you may wonder what should be prepared for your next home a.k.a your new place to live a.k.a your dorm room 🙈because I am pretty sure that you want to have a place where you feel cozy and comfortable. You will spend most of your time there (besides campus, of course), so making sure that you have everything you need is very important.
6 months ago, I was a new international master's student who was so excited to leave my hometown and live abroad by myself. I even started to pack my stuff one month before my departure. At that time, what came to my mind was 'I will leave this room, so what should I bring from here that I will need the most in my new room?'. However, I was so afraid that I couldn't find some of that stuff in Sweden, so I ended up bringing everything with me which resulted in my suitcase getting overweight.
6 months later (which is now, while I am writing this article 😮‍💨), I realized I didn't use some stuff that I had brought all the way from my hometown here because apparently, I didn't really need it. It is not easy to predict what you will need in your new place, yet knowing what to pack when you have limited space is difficult. Don't worry! I got you and I won't let you experience the same thing as me. We know that the comfort of our room is our first priority when we are away from home, and setting it up properly is a challenge in itself. Thus, this preparation becomes an important thing to do carefully.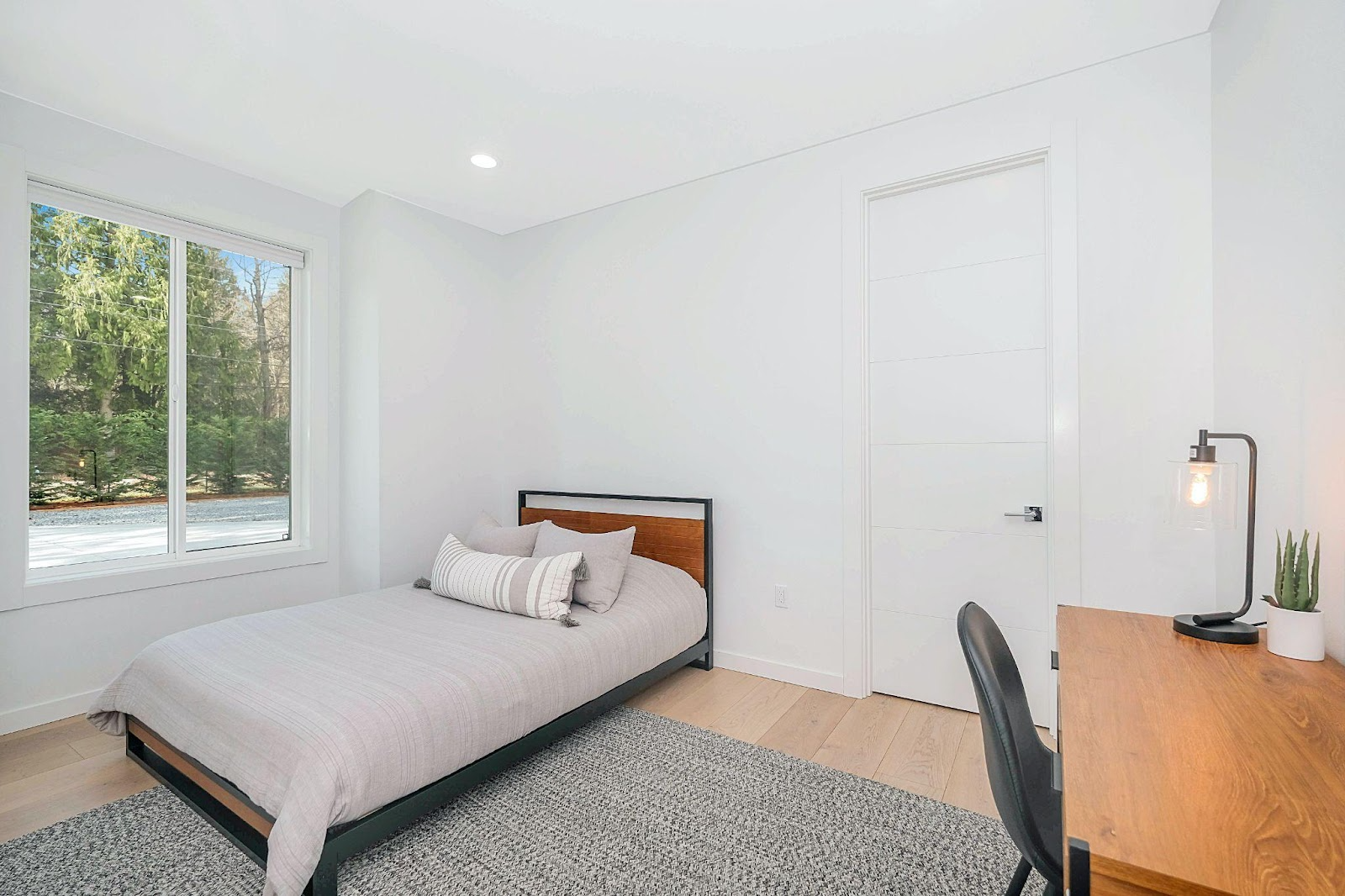 (Source: https://unsplash.com/photos/qnYbBALP4dA)
Here are some things to keep in mind before deciding what to bring and what to buy for your dorm room:
The type and size of your dorm room
Dorm rooms come in various sizes and you have to know the size of your new place and adjust the items you will fill in the room. Obviously, a large space will be an added value because you as newcomers certainly have a lot of stuff along with luggage that will take up space. On the other hand, when you have a small room, it is necessary to pay attention to the items that will fill the space.
Will you have roommates or live alone and what your roommates will be bringing
Now, in terms of who you are living with, you need to make sure how many roommates you will have and what stuff you will need to share with them. If you have roommates, several tools can be shared with each other so you don't have to bring or buy the same tools.
Does your dorm room fully furnished or not
When you consider moving to a new place, the first thing you see would be the picture of the room and the information about it. Knowing whether your dorm room is full-furnished or not is basically one thing you have to be sure of.
Campus policy about what items are/aren't permitted
Renting a room always comes with policies, like dos and don'ts from your landlord. You need to research and be aware of what items are/aren't permitted in your dorm room. For example, in my case, I can't use an additional heater in my room even if my room is not warm enough in winter, because it will affect the central heating system in the whole building. So, learn the rules of the place where you will live to avoid any trouble.
Once you have those things confirmed, refer to the following guide on what items will be needed in your dorm room. I divided these items into eleven sections:
Dorm room in general
The first thing that is noticeable when you are moving is how to organize all of the stuff. You wanted to maximize and make it as comfortable as possible which will be your personal space for quite a long time. Containers, drawers or other storage management tools are the keys to achieving that.
Bedding and laundry supplies
The most crucial aspect of your college dorm room is the bedding. Most lists begin with it because let's face it, you don't want to sleep on those old and dusty beds. Therefore, you have to make things work. Bring your favourite sheets and warm blankets to make yourself comfortable. Furthermore, living in a dorm requires you to do your own laundry and having laundry supplies is a must!
Bathroom supplies
This section is all about college dorm bathrooms. You'll either have a suite/private bathroom like me or a communal bathroom. Your dorm bathroom essential list will depend on what type of bathroom you'll be using.
Medicine and health supplies
You should always be prepared for emergencies such as medicines and vitamins. It's important to have a few things around in case you get sick, protect yourself, or prepare for crazy weather events.
Desk supplies
The next section in this dorm room packing list is dedicated to dorm room desks. Most dorm rooms have the same-looking desk. What's important is to make sure this desk is a place where you feel comfortable studying for hours. These extra essentials will start you off on the right academic track.
Electronics and technology
College nowadays means you'll need some tech items. No matter what you're going to need some electronics to survive classes.
Household and kitchen items
Okay, same as the bathroom, you'll either have a private kitchen if you live in a studio apartment or a communal kitchen in the corridor. This kitchen will not be glamorous. It'll be the bare minimum: a stove, an oven, a lot of counter space, and a sink. You may not have time to cook full meals most of the time (maybe only on the weekend), but having your own kitchen set is still important so you don't have to borrow from someone else when you need to cook.
Cleaning supplies
So, no matter what you do, your dorm room will get messy. Some days, you'll be rushing to class, having exams and an essay due by the end of the week that you procrastinated on. Your dorm room will be messy, and one day when you need to postpone even more, you decide to clean it up a little. These are the cleaning supplies that you will need for your dorm room.
Furnishing and decoration items
A nice dorm room always has one thing: decorative accents. The best sentimental pieces can make a room feel personal, homey, and welcoming.
Miscellaneous (nice-to-have items)
This section of this dorm room essential list is for all the miscellaneous items that you may want to bring (but are not necessary) to your dorm room.
Anything else you think you will need
Finally, I want to add that you should bring things you know you want and need. If you love coffee, bring a coffee maker. If you like music, bring your instruments or a record player. If you are an athlete, bring your equipment, etc.
P.S. You'll find the item details for each section at the end of the article.
Simple enough, right? That's It! You're ready to go 😎
But remember, moving abroad is expensive. The cost of air shipping is high, and it may take months for items to arrive by sea. So how to overcome this? The answer is downsizing!
Downsizing before moving overseas enables you to bring all you need on the plane and helps to reduce spending thousands of Kronas for shipping our luggage. Even though your luggage is overweight, it will only cost a few hundred Kronas in excess luggage fines. In addition, downsizing saved time on customs paperwork as well. Ultimately, make sure all of the important items are brought and don't leave something behind that may be needed later.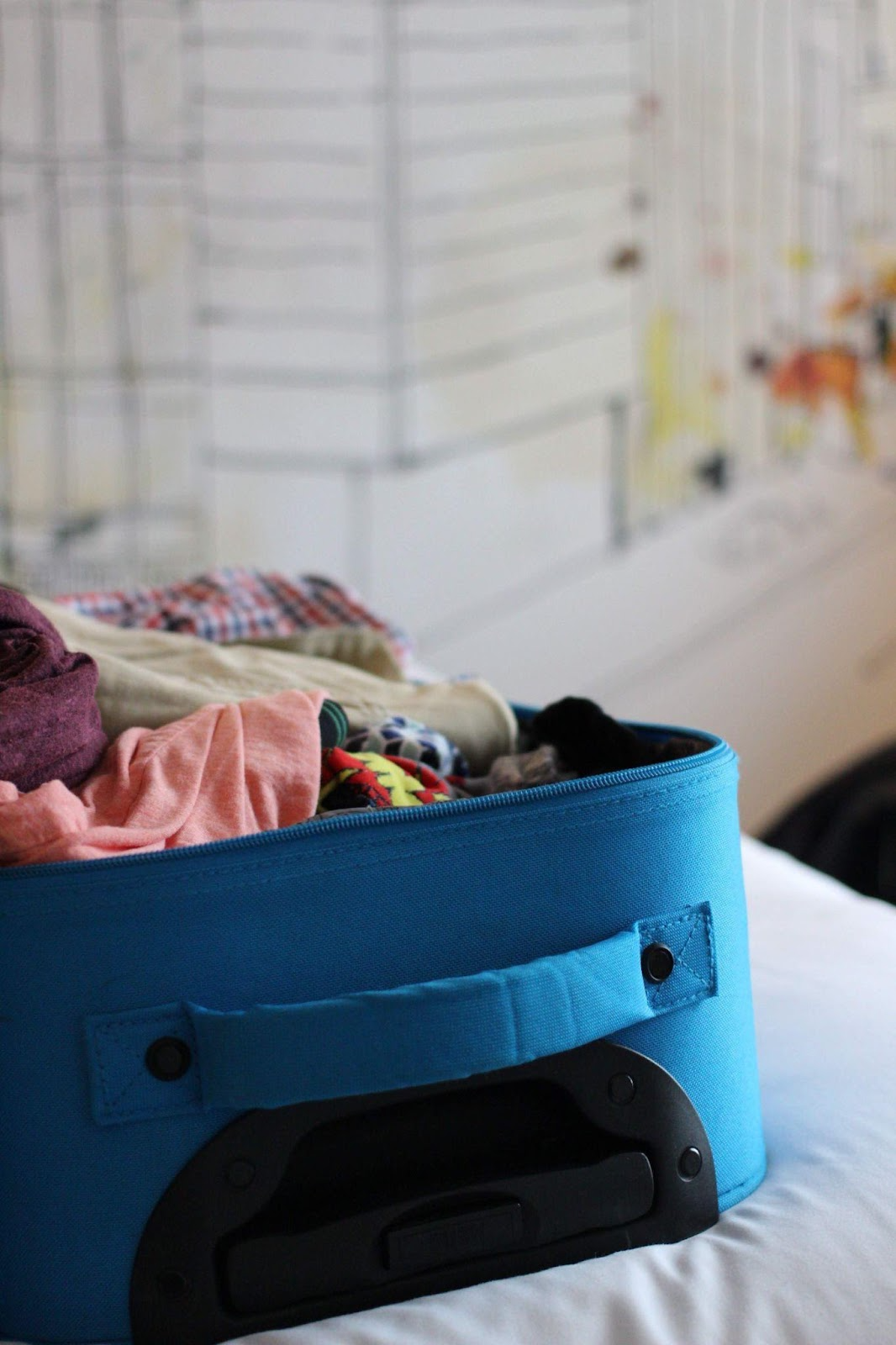 (Source: https://unsplash.com/photos/hPguQ3s1mb8)
To make it as easy as possible, I am giving you one single spreadsheet that will cover it all.
https://bit.ly/PPISwediaDormRoomEssentials or scan the QR Code below!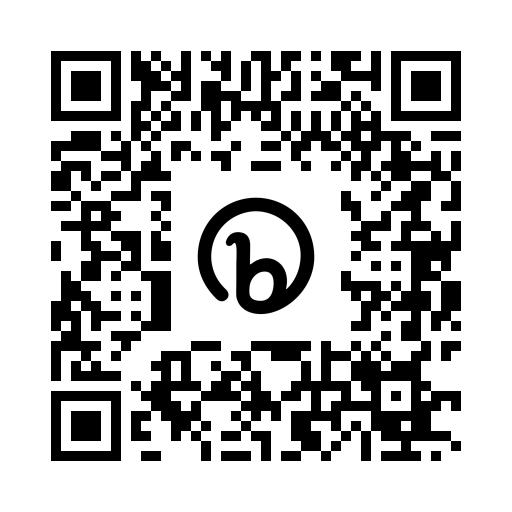 You most likely won't need everything on this list. Use this as a guide, but know what you need and what you don't. I also don't recommend buying every single thing on this list, that's why some of these items are more recommended to be brought from home. So yeah, please feel free to edit out what you don't need and have fun packing! 🥳
Some more specific essentials-related content that might help:
How to thrift like a pro: https://ppiswedia.se/masakini/how-to-thrift-like-a-pro/
Groceries and cooking 101: https://ppiswedia.se/masakini/groceries-and-cooking-101-in-stockholm/
Second-hand culture: https://ppiswedia.se/masakini/second-hand-culture-in-sweden/
The first things to get after arriving in Sweden and where to get them: https://ppiswedia.se/masakini/the-first-things-to-get-after-arriving-in-sweden-and-where-to-get-them/
Reviewer: Agis