Finally, after more than 14 hours in the air and on the road, you have arrived in Sweden! Most likely, the first thing that hits you upon stepping out of the airport doors is the chill. Yup. Even in the summer, the temperatures are likely to be below 20° C, colder than most of us were used to in Indonesia. So you went to your housing company's office, got your keys, unlocked the door to your room, dropped your stuff on your new and (almost) empty student apartment floor, and closed the door for the first time ever…and now what?
Nothing can quite prepare you for the first moments after you arrive in a new country. A new chapter of life, a fresh slate to start things with. For me, one of the first things I did after overcoming the previous several minutes of realizing the fact that I was finally alone and left to my own devices was to unpack my bags that contained clothes and toiletries and head to the bathroom to take a long, hot shower. It was very much needed after a long travel and enabled me to get a (very) refreshing sleep. Planes are not the best place to get restful sleep after all. I also made sure to text my parents to tell them that I had arrived safely in Gothenburg and that I was setting up my new apartment.
There are many blog posts from PPI Swedia that discuss the things you should do and get sorted out during your first days and weeks in Sweden, but today we are going to talk about the tiny details, the everyday items you might need and not notice until you actually need it because they already exist at home. These lists might not include everything you need, but it is a good place to start. Note that this list assumes you got a furnished apartment (which is often the case with student housing), i.e. you do not have to worry about tables, chairs, shelves, etc. anymore.
P.S. At the end of the post, there is a table containing common grocery items and their Swedish names!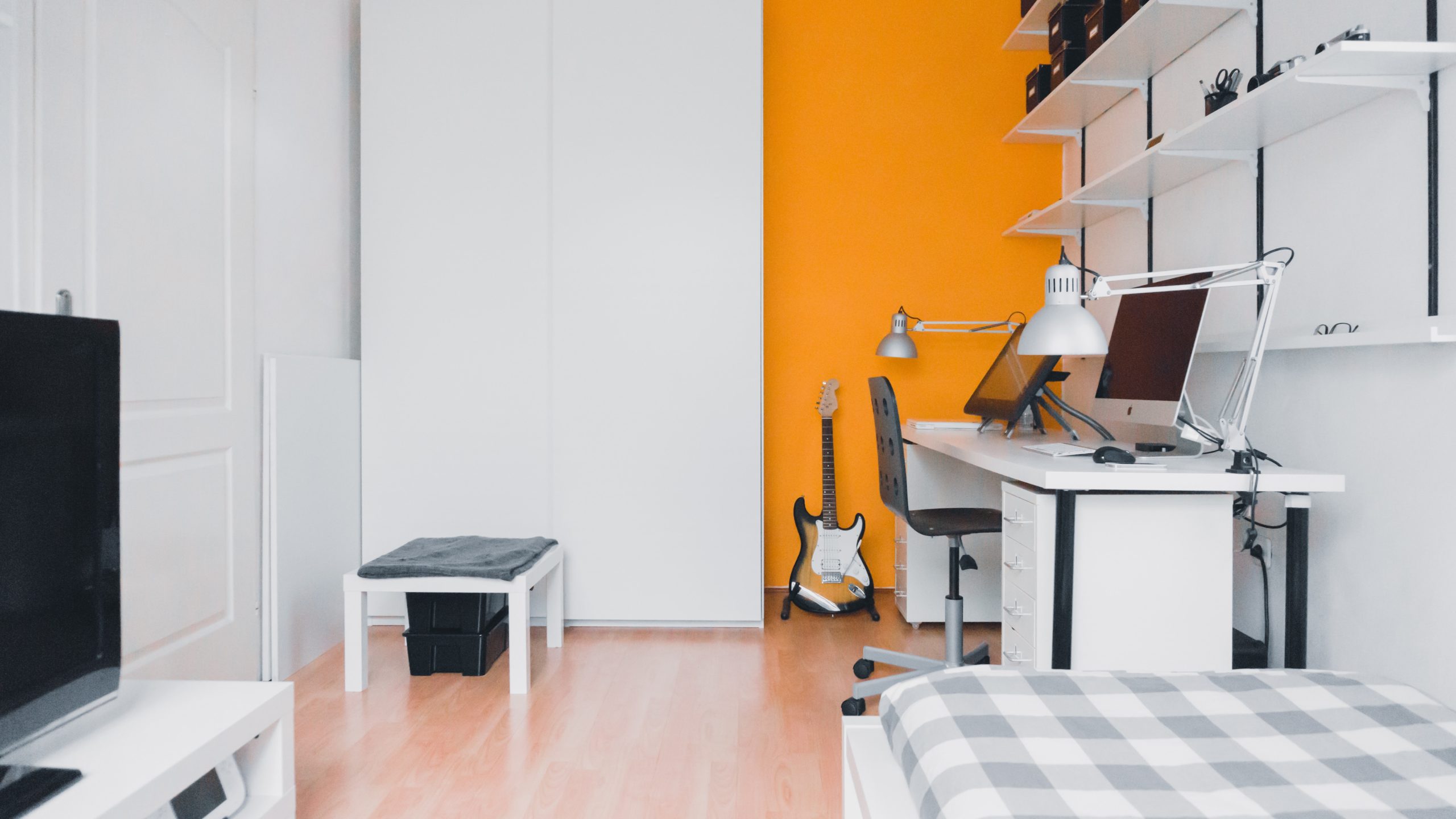 Bedroom – or room in general
| | |
| --- | --- |
| Pillow | Curtains and Curtain Rod |
| Blanket / Duvet | Bedsheet |
| Pillowcase | Lightbulbs** |
| Router and Cable* | Mattress*** |
* Most student housings come with broadband internet but you need to set up your own Wi-Fi.
** If needed, some student housings do not include them.
*** Some student housings do not include them, check before arriving.
Bathroom
| | |
| --- | --- |
| Soap | Toothpaste |
| Shampoo | Face Wash |
| Toothbrush | Towel |
| Shower Curtain and Curtain Rod* | |
* Most housings do not include them, I was pretty lucky to get them from the previous occupant.
Kitchen
The items you need depends on your housing arrangement. If you have a common kitchen, some of these things might already be available, but it is always a good idea to have your own for some of the things below:
| | |
| --- | --- |
| Cutlery (spoon, fork, knives) | Spatula |
| Plates and Bowls | Ladle |
| Mugs or Glasses | Dish Soap |
| Food Container with lock (for lunchboxes, storing prepped meals or ingredients, etc.) | Cleaning Liquid (for cleaning countertops, stoves, etc.) |
| Bottle (gotta keep that hydration level 😊) | Sponge |
| Kitchen Knife | Dish Brush |
| Cutting Board | Kitchen Towel / Hushållspapper |
| Peeler | Dish Cloth |
| Sealing Clips (looks like this) | Trash Bag |
| Cooking Pots | Frying Pan |
| Matavfall / Food Waste Bags (obtainable from trash rooms) | Rice Cooker* |
* You might want to consider bringing it from home if you need a smaller sized one, or get from a graduating senior, or Facebook marketplace to a lesser extent.
For household things, IKEA is probably one of the first places that come into mind. It has almost everything you need, from bedding to houseplants. Fun fact: IKEA food items are almost the same price back home. I sometimes go to IKEA (yay for monthly transportation passes) just to get their hotdogs which are 5 SEK each. Their soft serve ice cream and unlimited refill soft drinks are also 5 SEK each. 😀
Tip: If you want to save money on housewares, try second-hand stores. There are plenty of them in Sweden, as the secondhand culture here is flourishing. You can get things which are often in good condition at a discounted price. Granted, they might be hit or miss because the stock is always rotating, and you might not always find what you need at that time, but they definitely help! Plus, they are fun to look around in. It almost feels like you are going treasure hunting. 😀
Pantry
This depends on what cuisine you like to cook. Since I mostly cook simple Chinese and Indonesian dishes, here are the things I stock in my pantry to give you ideas. Note that not everything needs to be bought on the same day as the costs add up quickly, but they can last quite some time:
| | |
| --- | --- |
| Salt | Regular / Light Soy Sauce (kecap asin) |
| Pepper (white/black) | Dark Soy Sauce (kecap hitam) |
| Flour | Sweet Soy Sauce (I stick to Indonesian kecap manis, and kecap ABC is pretty easy to find) |
| Sugar | Bouillon Powder (kaldu bubuk) or Cubes |
| Cornstarch | Pasta |
| Onion | Fish Sauce |
| Shallots | Oyster Sauce / Vegetarian Stir-fry Sauce |
| Garlic | Several Other Bottled Sauces (e.g., teriyaki sauce, honey garlic sauce, Thai curry färdigsås, etc.) |
| Pasta Sauces* | Cooking Oil |
* Usually sold in jars. When you do not have time to cook or do not feel like cooking, just mix with boiled pasta.
Where to Get Them?
That is quite a lot of things. It is time to get the items you need! But wait, where should we look?
If you are getting groceries at supermarkets, I find that Lidl and Willy's are the cheapest, then Hemköp, ICA, and Coop. There are different sizes for ICA, ICA Focus, ICA Nära, ICA Maxi – the bigger the cheaper). Be careful with minimarkets as they are generally the most expensive places to buy things. Do check out each supermarket's weekly offerings, as sometimes you can get groceries at a significantly discounted price. There are also Asian supermarkets you can check out if you need Asian spices. Many of them also sell Indomie, so there is no need to worry when you have late-night cravings.
If you like snacks, I recommend checking out Dollar Store, if you have one in your city. They carry a large variety of things, from kitchen appliances, party supplies, personal care items, to snacks at an often-cheaper price. Do remember the phrase "ono rego ono rupo" though, if you are considering getting electronics.
Okay, that is it for now! If you are coming to Sweden, I hope this post helps, and as promised, here is a list of some useful words to help you spend less time in the supermarket the first few times you go grocery shopping:
---
Quinn Sarah Hanitio
Sustainable Energy Systems
Chalmers University of Technology

Editor: Jessika